Trees Shade vs Grass
Tree shade can present a problem for homeowners. They like how trees shield them from the sun. They don't like what tree shade does to their grass. Customers for Canopy Tree Service will ask about what can be done about dead grass below their trees. These calls usually come in during the Spring and Summer. Families are outdoors and notice their grass may be healthy everywhere except under one of their trees. They recognize that tree shade impacts their lawn. Their hope is to have a thriving tree. And, of course they want lush, green grass below that tree.
Tree Thinning to Permit Light
As a tree trimming company, Canopy Tree Service is often called upon to thin a tree to permit more light to filter to the lawn. There are several factors that influence whether we will agree to do crown thinning for this purpose. Reducing tree shade can in some cases adversely affect the health and growth rate of the tree. Our arborists must examine how the lawn and tree interact with one another. One factor is whether the tree is fairly young or established.
Grass Free Zone
According to the University of California Agriculture and Natural Sciences, "grasses are very competitive with trees and shrubs, especially young stock." During the time that a tree is getting established, it is ideal that below the tree canopy and even going out a foot or so further than the drip line that the ground be clear.
A young tree surrounded by a lawn may not grow nearly as fast as a tree growing in a grass-free zone. It is common for customers who move into a new subdivision to compare the trees they received from the builder to the trees their neighbors received and watch which trees grow faster. A young tree needs nutrients in the soil and water. If that young tree is competing with grass, the tree may not thrive.
Reducing Tree Shade below Established, Mature Trees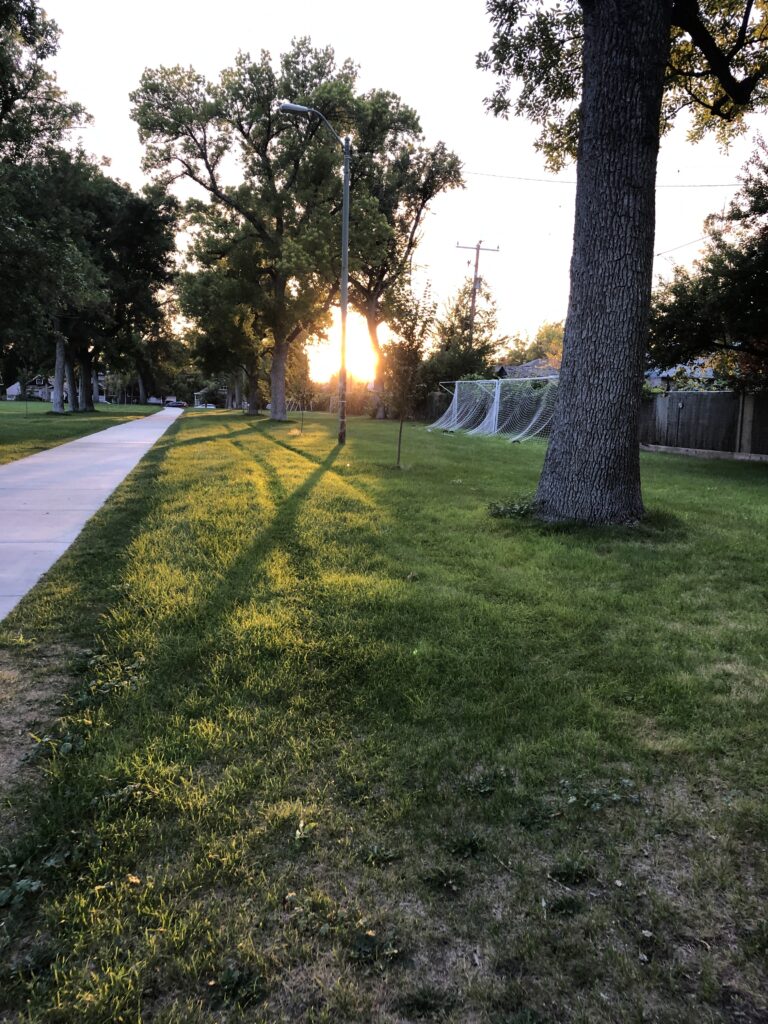 If done properly, established, mature trees can be trimmed to allow more light to reach the lawn. An arborist who cares about your tree's health will follow professional foliage removal standards. For instance, knowledgeable arborists will remove no more than 25% of a tree's foliage in one year. They will avoid removing 25% of a tree's foliage on a single branch as well. According to TCIA, if a tree trimmer fails to follow this guideline, it can lead to the canopy being damaged by wind and the trunk being scalded by the sun. Additionally, process of photosynthesis uses tree foliage to perform its work. The document found at ANSI A300 contains these standards. If you are looking at a tree trimming estimate, that estimate should be detailed enough to show that the trimming will follow ANSI standards. Our company offers free estimates.